artist hype
TOP 10 AFRICAN NEXT RATED RAPPERS "CLASS OF 2019"
Although most of the next rappers that made it to our list this year have been around for a while, they have been holding down the underground scene tight and they have created for themselves dedicated loyal fan base following their style of music delivery which may involve hardcore rap, hiphop, afro trap, indigenous raps with various fusions etc. we compiled this list to bring our readers closer to this untapped talents well on their way to become household names and highly rated in their lanes.
Before going further to read on this talent for this year don't forget to share and spread the word on #HybridClassOf2019 . check our list for the previous years.
10. PRIDDY UGLY [SOUTH AFRICA]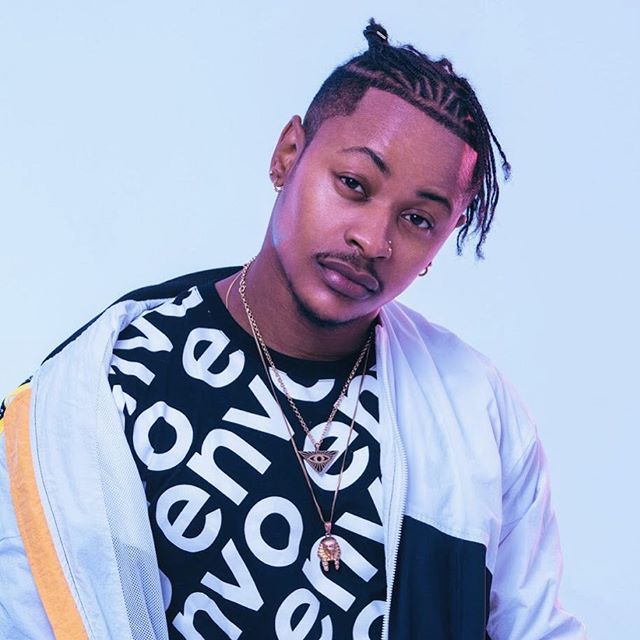 source: informationcradle
Priddy Ugly whose real name is Ricardo Moloi was born on 2nd April 1992 in Luanda, Angola but was raised in Meadowlands, later Kempton Park, South Africa. He is a south African rapper.
At the age of 15 he competed in the St. Peter's National Dance Tournament. He won the award for Best Male Dancer. Afterwards he proceeded to join other dance groups and won other awards.

He joined Krunk Era, a boy group, which was later renamed Blaque. In 2007 the group was signed by H.U.G.E Entertainment by Vusi Leeuw.
In 2010 he was signed to Aviator Management as a solo artist. Some of his first releases featured on The Take Off, a compilation album by Aviator Management artists, in 2012. In 2012 Priddy Ugly released "The Ugly Truth". The mixtape was his debut as a solo artists. 2016 he released an album titled You Don't Know Me Yet (Deluxe)
9. DJ ABBA [NIGERIA]
source: croccitymag
Haruna Abdullahi popularly known as Dj Abba, is a 24years old croccity raised rapper /singer/producer. he is the first child of his mum and the forth child of his father with 17siblings. DJ ABBA at times called "Typical Hausaboy", is an artiste signed into 'YaranNorthSide Entertainment Company' and Owns an Audio/Visual Studio called YNSStudios in Kaduna Which was Established as a family Venture. He's no doubt one of the fastest rising rappers in the north since releasing his Thug Mixtape. He dropped a hit track; BABARSA which disturbed the entire AREWA. since then he's been dropping hit tracks back to back with mind blowing videos.
 
His music career didn't stop him from studying. he's currently studying quantity survey in Ahmadu Bello University(ABU) Zaria. It has always been his dream to make music, not just any kind of music, good music that would be appreciated by his fellow Northerners; he started writing songs when he was 14 years old and started recording few years after. He has hit  songs like Haka, Dia Dia, 'Ga Ni', SuBebaNe, Totally and lot of mind blowing songs with  the recent of them all being "Soyayya".
DJ Abba has many collaborations with other northern artistes like Classiq, B O C and lots more. he career has been a growing one, he also performed at the KADAFEST 2015 on the same stage with the likes of 9ice, Morell, Yemi Alade, Olu Maintain, MI, 2 baba, Patoranking e. t. c. Expect more from DJ Abba
8. ENO BARONY [GHANA]

Ruth Eno Adjoa Amankwah Nyame Adom (born 30 October 1991), known professionally by her stage name Eno Barony, is a Ghanaian rapper and songwriter.Born in Tema, Accra, she released her debut single, "Wats Ma Name" and also "Tonga", the remix of the track "Tonga" by Joey B ft Sarkodie in 2014 that lifted her into the limelight

though known for rapping, she executed Save Mama Today project with Stay Jay, FlowKing Stone, Dr Cryme and other notable artists. In 2014, she was nominated for Vodafone Ghana Music Awards first edition of the unsung category. She performed alongside Popcaan and Jah Vinci at the Ghana Music Week held at the Accra Sports Stadium.
She also headlined the Closeup festival alongside Ghanaian Sarkodie. She was nominated for Jigwe awards. Her collaboration with Togo's Mcee Mic Flammez got a nomination for Best Hiphop video at 4Syte Music Video Award. She campaigned for the best female rappers awards category and same year got another nomination for Jigwe awards Best New Act. She performed on the Ghana Music Week Festival for the third time in a row in 2015. She performed at the Ghana DJ Awards and at the Ghana Freedom Concert (S Concert). That same year she headlined the Joy FM Old School reunion alongside Stonebwoy and participated in Adom FM's Temafest in 2016 alongside other artists. She was made the music commissioner for Ghana Meets Naija 2017. Best Rapper Nominee at Vodafone Ghana Music Awards 2018
7. WALE TURNER [NIGERIA]

source :  thecable

Wale Turner, indigenous rapper who got a record deal by selling himself on Instagram, believes he's one of the best artistes in the industry.

From blowing his own trumpet to saying every upcoming artiste would want the deal he has, Turner is every bit as grateful as appropriately cocky.
"From dropping Instagram freestyles to official videos is a very big thing for me. This is what every upcoming artist is always praying for", said the artiste.
He continued: "I've always dreamt of having my official video shot by one of the biggest directors in the industry. Director Q shot my video. I got used to doing my Instagram freestyles so on the day of my video it felt like I was doing my freestyles."
6. BIG HASH [SOUTH AFRICA]


In March, he dropped his Life + Times Of A Teenage Influence extended play record (EP), which, to date, has more than 170 000 streams on SoundCloud.  Listening to Life + Times, it's easy to see why Hash has garnered commercial appeal as quickly as he has. The six-track EP is a journey into the mind of a young rapper who's willing to forge a successful career, no matter what. He even dropped out of high school to focus on his rapping.
5. J. MOLLEY [SOUTH AFRICA]
source: northeasterntribune
jesse Molley, known as J Molley, is an 18-year-old rapper, singer and songwriter from Johannesburg. Molley is barely two years in the game, but has already established himself online and has a loyal following on social media platforms. With close to sixteen thousand Instagram followers (growing at about 200 to 300 followers a week), he continues to establish himself on social media, a key driving tool in his success.
The Internet is free for the most part and as an artist, you have freedom and control on how and when you want to release your music. "Not everyone has the connections for television and radio or the money so I really focus on trying to grow the Internet culture in SA because it's still so far behind compared to the rest of the world. So that's what I focus on mostly, pushing that movement," Molley explained.

Things really started changing when he dropped his second single, 945, that went on to reach more than 10 000 plays in just three days.

"My whole movement is centred around the Internet. I call myself the 'Internet Boy'. It's where I started. I uploaded everything on SoundCloud and YouTube and got all my fans organically through the Internet. I never needed any connections, no big name in the industry co-signing my movement, no radio or television," said Molley.
With more than three hundred thousand plays online, it is evident that his formula of utilising and manipulating the Internet is a winning formula. There are only a handful of artists making waves like him in South Africa and he is at the forefront of it all. Artists, thinking like Molley, represent the future and the future is now.
4. YAA PONO [GHANA]
Yaa Pono is a Ghanaian hiplife artist. Born Solomon Adu Antwi in Tema, his adopted first name, which is female, has received attention. He has however said it won't be changed. PONO stands for Prince Of No Origin.
He recorded a mixtape in 2007, kicking off his career. His biggest hit is the 2013 song 'Amen'. The song "contains elements of chants heard from the Shrine's 2013 Felabration audience and serves as a fitting tribute to the Pioneer and King of Afrobeat, Fela Anikulapo Kuti."
His debut album 'Sea Blue' was released in 2014.
3. ZOOCCI COKE DOPE [SOUTH AFRICA]

SOURCE: bimba
Zoocci Coke Dope, real name Andile Babalwe, has worked with most of the upcoming,promising and talented rappers in the city. He has since developed a confidence in his beat making abilities that makes him feel like the best in the city at that. He is currently the beat maker/engineer for the winner of "Newcomers Delight" winner of 2012 for a nation wide hip hop magazine called Hype.
Specializing in trap hip hop and 808 drums, you are guaranteed a banger. The name Zoocci has a long story but the coke (short for cocaine) emphasizes how addictive he's beats are. Self taught and outrageously talented, he had he's first copy of FL Studio at the age of 10 and has not stopped ever since. On occasion he records hooks and even verses for some of the rappers he works with. Hard work, non stop hustling and remaining real are some of the things he lives by.

Zoocci's passion for production led him to studying sound engineering, but he dropped out after a year. While studying, he found himself doing more school work than actually making music, which he felt held him back. "I was super hungry. I wanted to show people how good I am. Because that's what it's all about for me–showing people that I'm really good at making music," he says. Also, his sister was in university at the same time, so he felt he could ease the burden off his mother's shoulders, who was paying for both of them.
2. ZLATAN IBILE [NIGERIA]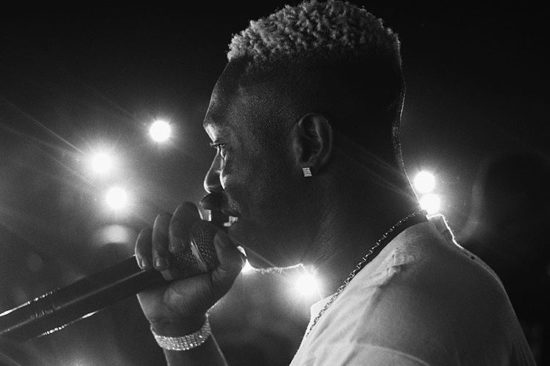 Zlatan Ibile born Omoniyi temidayo is a rapper and music composer. Zlatan Ibile is a graduate of Moshood Abiola Polytechnic, Abeokuta, where he studied Business Administration.
At age 19 Zlatan Ibile emerged winner of the One Mic Campus Tour, after an electrifying performance at the grand finale of the music talent hunt sponsored by leading telecom service provider, Airtel Nigeria.

Zlatan Ibile has his first encounter with Davdo after he dropped a song, My Body, featuring Olamide.
Trace Tv announced on twitter that the viral Zanku dance stands as an acronym for "Zlatan abegi no kill us".
This has got Nigerians talking on twitter, and when it's on Twitter NG, you know what comes next…. TREND!
1. BIG STAR [SOUTH AFRICA]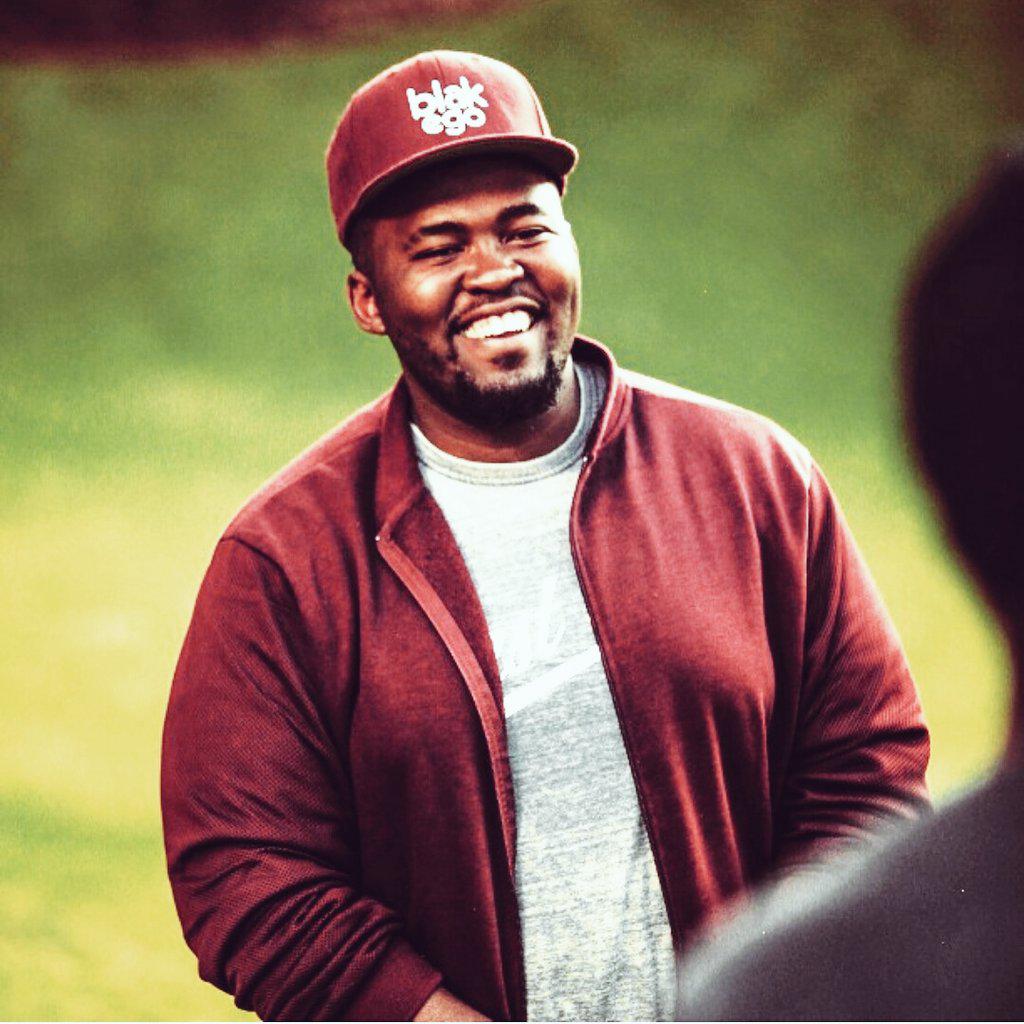 SOURCE: dailysun
Big Star Johnson, whose real name is Tumelo Rakumako, is a 25-year-old rapper from Kempton Park, Joburg.
He burst onto the entertainment scene after winning season one of Vuzu's hip-hop reality show, The Hustle.
He got the name Big Star Johnson in high school.
"They used to call me Biggie; every big person was called Biggie. A friend of mine from ekasi was always like 'big star, big star'. And then the ladies put a twang to it," he said.
Big Star says he grew up with a "really dope music background".
His father always played jazz music around the house when he was young.
"I was introduced to music very early. When I was in grade 7 or so, I entered my first competition, it was the first time I tried to rap," says Big Star.
Big Star entered his first music competition when he was in garde 7.
Although he and his group members only came second place, that inspired him to take his musical passions further.
"Soon after that, I picked up instruments. I fell in love with playing the drums. So drums are like my first love. From the drums you then naturally start falling in love with other instruments" he said.

While he was in school, Big Star would perform at events, and church.
During his varsity days, he played drums in a band for an indie artist called Lilly Million.
"If you can tell by my whole journey, music has been a part of my life. So it was very natural for me to follow music. It is something that I've always wanted to do. After the competition (Vuzu Hustle), it became possible and that was just a chance that I took. It opened my eyes to realizing that you shouldn't sleep on your dreams," he said.
Big Star says he had friends who loved hip-hop music when he was younger and so they started fiddling with the genre.
"There were a lot of competitions in our neighborhood, so we tried it out. I won one (a community competition), and the prize was R200. And I realized that I was really good at it," he said.
He was then encouraged by an English teacher at school who always gave them the opportunity to perform in class on Fridays.
It was at this point that Big Star began to fall in love with words.
He says that this allowed him to tell a story, to bring the music and content together.
When entries for The Hustle opened, he didn't even know what the prizes were.
"All they advertised was the next biggest rap star," he said.
The decision to enter the show wasn't a conscious one for Big Star, he says.
He and his friend has accompanied another friend of theirs to the dentist and while they waited for him, they decided to enter.
"I didn't even have Instagram at the time. We just did it and it was a very random thing. Even when I got there, I didn't take it very seriously until a point where I realized that this is more than just a show," he said.
"I started giving it my all towards the end of the show. But the whole time it was like let's try and we'll see. But I think it was a real blessing," he continued.
Big Star says that winning the competition came as a surprise to him.
His new-found fame came with a lot of adjustments.
"All of a sudden, you're a brand. It was a lot. But I have a really dope team," he said.
Now,  he has released a song titled No Rush which features Priddy Ugly and Frank Casino.
"All three of us come from the same high school and same hood; we all pretty much have the same hip hop background growing up," he said.
Big Star says that he is quite sure that the song will do well because "it feels good, it's a good song".
Speaking about his previous single, Flavor, Big Star says he went crazy when he first hear the song.
"Flavors is very strategic; we tried so many different styles and I like the fact that you can't box it in," he said.
The song features fellow rapper, Reason.
Big Star says that he is in love with his current EP, titled Tellascope.
Accroding to him, this could be his big moment and he describes the EP as "addictive".
NOTABLE MENTION
HIGH M [NIGERIA]
PASCAL [GHANA]
DEE MONEEY [GHANA]
YAW SIKI [GHANA]
DEECY [CAMEROON]
BOITY [SOUTH AFRICA]