THE LIST
TOP 10 AFRICAN NEXT RATED RAPPERS "CLASS OF 2018"
 10. Lucy Q [NIGERIA]
She is an indigenous Female rapper, song writer, recording and performing artist signed to Big N Small Entertainment. The fast rising rapper hail from Eastern part of Nigeria, Eziagu local government, in Enugu, Nigeria. She announced herself with her ground breaking performance at star trek Abuja. Lucy Q genre is igbo rap
Akwamozu
Ludak Black
9. kofi kinaata [GHANA]
Kofi Kinaata was born and raised in Effiakuma, a residential town in the Western Region of Ghana. He completed his secondary education at the Takoradi Technical Institute.
Martin King Arthur popularly known as Kofi Kinaata is a Ghanaian musician and songwriter from Takoradi. He is noted for his fante rap and freestyle and therefore known as the Fante Rap God (FRG).
DOWNLOAD: Kofi Kinaata – Fante Rap God
8. Oladips [NIGERIA]
Oladipupo Olabode Oladimeji Popularly known as Ola Dips is an estermed Nigerian indigenous rapper born in Ogun State on the 24th of March 1995.  Ola Dips is currently signed to Edge Records. Ola is best known for his single "5am in ogun state". Ola Dips is known to have performed live on several reputable stages all over Nigeria and a couple of times in neighbouring African countries, where evidence has shown he is most definitely a street favourite.
DOWNLOAD: Ola Dips – Let Dagrin Down
7. Tenor [CAMEROON]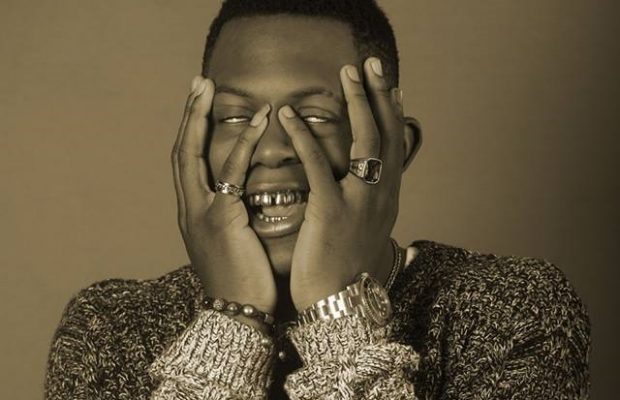 Tenor is currently one of the most consistent rappers in Cameroon. He has been able to stick only to rap and   rapidly grown his fanbase at a very young age. At this rate, he will definitely be a huge asset to the Cameroonian music industry in a few years to come. He steamed up the atmosphere after the release of his single Do le Dab mid 2016, the reviews got him top play on most radio stations and tv. Do le Dab has been making rounds on almost every cameroonian dj's playlist, the very catchy video directed by Nkeng stephens has been 1st for a long time on the country's number one music channel Boom Tv. In 2016 T Tenor has been very active, he also did a remix to Mink's Le Gar est Laid , and called it La fille la est laid. His remix was loved due to the great humor he brings when spitting out punches.  Tenor is one of the best in 2017, with him we know the future is bright
6. Strongman [GHANA]
Strongman Burner, known in real life as Osei Kwaku Vincent (born on 10th 0f February,1993) is a Ghanaian Hip-hop Artiste who is fast rising due to his great talent and unique rap style. He has over the past few years won the hearts of most Ghanaians including fellow artistes. He saw himself in the limelight after winning the "Focus fm Freestyle Friday" in 2010, "Kfm Freestyle Saturday" in 2011 and "Tha Next Big Thang In Gh Hip-hop" in 2012. In fact, Strongman Burner is regarded as the most creative rapper in Ghana.
5. Rouge [CONGO/SOUTH AFRICAN]
Rouge a first generation South African, of Congolese heritage, was born and raised in Pretoria. She always dreamt of becoming a performer and started singing at the age of 6, songwriting at the age of 12 and rapping at the age of 19. She also took part in acting, public speaking and poetry, not knowing she was preparing herself for what was to come. In 2014 she completed a degree in Drama & Film at the University of Pretoria.
DOWNLOAD AUDIO Rouge – Dololo (feat. Bigstar)
4. Yung Swiss [SOUTH AFRICAN]
Steve Dang, better known by his stage name Yung Swiss, is a Cameroonian-born South African hip hop recording artist, singer, songwriter and performer from Rosettenville, Johannesburg. His breakthrough 2015 single David Genaro, which was a tribute to actor Jamie Bartlett for his role as puppet master and mogul-villain "David Genaro", which he plays in the popular local drama series, Rhythm City. The song aired multiple times during the screening of credits, pre and post of the television drama-series airings.; Yung Swiss' "Mayo" chorus which was a freestyle on DJ Speedsta's single is his highest charting hit single as it was the most played record on South African radio stations for 12 weeks in a row, as well as being #1 on the African Chart on Beat 99 FM Nigeria.
3. CDQ [NIGERIA]
Sodiq Abubakar Yusuf (born May 6, 1985), popularly known by his stage name CDQ, is a Nigerian indigenous hip-hop rapper and songwriter best known for his singles "Indomie" and "Nowo E Soke". While the former is instrumental for launching his career into the Nigerian music industry, the later won him his first career award at the 2016 Nigerian Music Video Awards. Signed to his label No Struggle No Success Entertainment, CDQ's repertoire of music includes rapping in Yoruba language with addition of d-libs such as the popular "Woss Wobi" which he invented
2. Frank Casino [SOUTH AFRICA]
Frank Casino (real name: Nhlanhla Tshabalala) was born and raised in the heart of Kempton Park, Tembisa. Frank began to develop his creatively ecumenical sound in 2004 back in high school. In 2005, Frank Casino discovered his ideal music genre whilst forming a group/band with friends during 9th grade. They called themselves 'Krunk Era'. During that time, Frank got a sniff of what commercial breakthrough felt like when the group performed on YO TV (one of South Africa's prime time Tv shows). That same year, the group got signed by independent record label owner Vusi Leeuw.
1. Shane Eagle [SOUTH AFRICA]
Shane Patrick Hughes (born 7 June 1996), best known by his stage name Shane Eagle, is a South African rapper. He is best known for making it as one of the top four contestants on South African television show Vuzu: The Hustle. Shane Patrick Hughes was born in Rabie Ridge, Johannesburg on June 7, 1996 to a father of Irish descent and a Coloured mother. His parents divorced when he was five years old. After the divorce, he went to live with his father in Kempton Park, Gauteng, attending predominantly white schools. However, he continued to visit his mother who still resided in Rabie Ridge, Johannesburg on a regular basis. The term "Eagle" originated from a group of his friends that resided in Rabie Ridge, Johannesburg and thus adopted it as a part of his stage name.
HONOURABLE MENTIONS
DJ A.B 

@Dj_Abba

 [NIGERIA]